It's important to reduce the total amount of fat we eat. Our low fat Subs contain less than 6g of fat or less*, making them a great choice if you're trying to be good. Even better, you don't have to compromise on taste.
* If (and only if) they are prepared according to the classic Subway recipes with Italian bread or wheat bread, meat, onions, lettuce, tomatoes, pickles, green peppers and olives and do not contain any cheese or dressing such as mayonnaise. Any express request from the customer that involves changing the classic recipe for the sandwich or salad, adding cheese or dressings, can increase the quantity of lipids or the energy value.
Roast Beef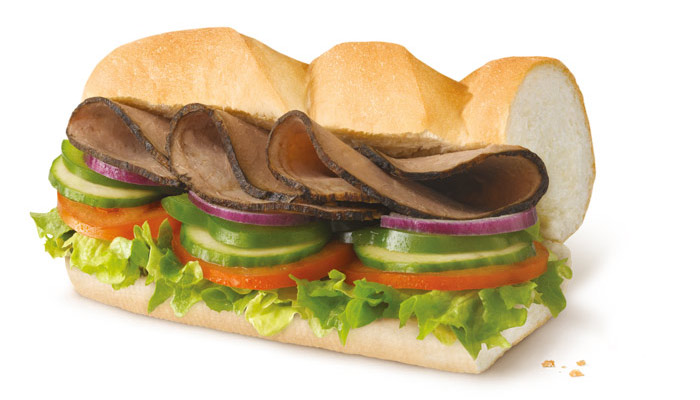 A real classic. An honest-to-goodness Sub made with tasty slices of beef.
Turkey Breast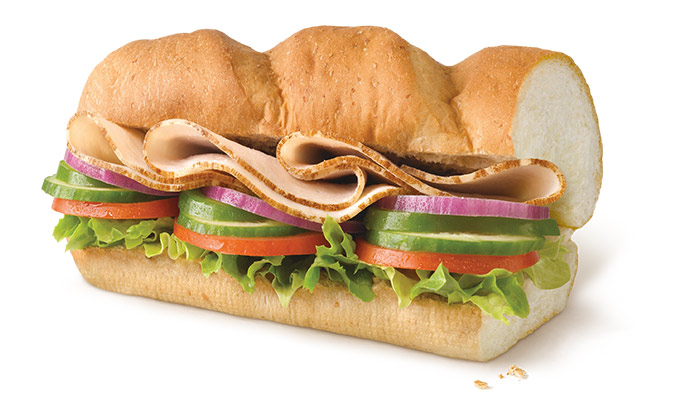 Simply slices of turkey breast* - this good old faithful does it every time.
Chicken Breast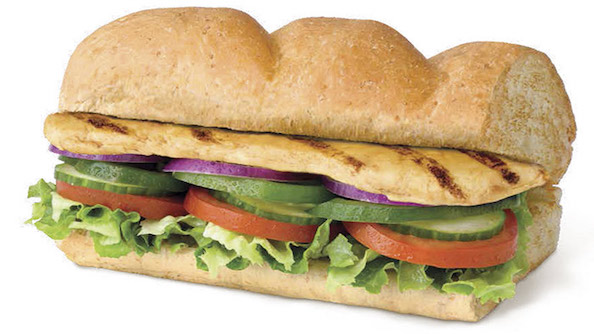 Succulent chicken breast strips. Pure, simple, delicious!
Chicken Teriyaki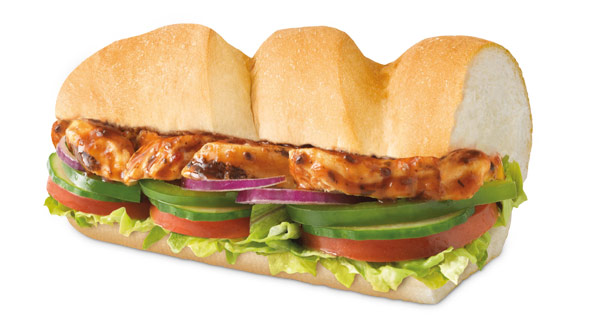 Tasty teriyaki chicken strips, drizzled with sweet onion sauce.
Ham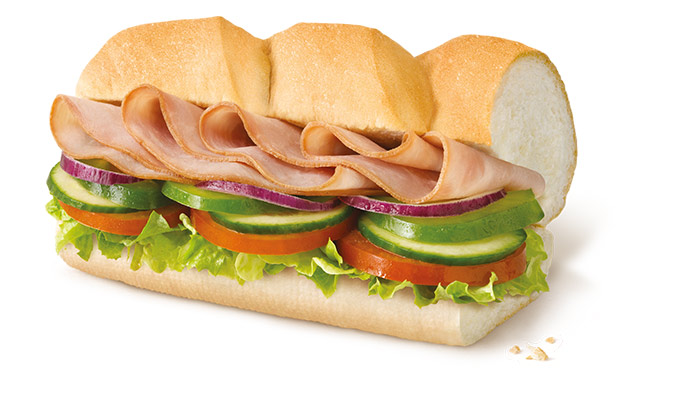 With succulent slices of ham, you can't beat this favorite.
Veggie Delight®
This Vegetarian extravaganza. Choose from the full works - fresh veg and salad - and we'll put as many as we can in a Sub for you.